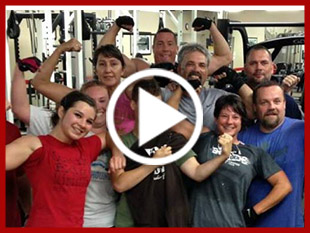 Here for a Healthier Community
Welcome to Bearskin Health & Wellness Center– a community fitness center and health care clinic dedicated to the well-being and physical fitness of our neighbors in the greater Wyandotte, Oklahoma area! Providing you with all your health and healthcare needs, Bearskin Fitness Center is actively committed to building a healthier, stronger community. 
Our Services
Our Healthcare Clinic offers convenient and professional medical services to members and non-members alike.
Getting in shape and staying in shape has never more fun or more easy than at the Bearskin Fitness Center!
With our events and organized activities, Bearskin is bringing people together for a healthier, stronger community.
2019 Scheduled Events
April 6: Superhero 5k & Strongman
Sign up for our Superhero 5K and 1 Mile Fun Run, and help support victims of violence with our theme of "Strength, Resilience, and Justice."
October 5: Scarecrow Run
Come join us in our run to promote awareness to stop domestic violence! You can register for the race right with us at Bearskin Wellness Center.
October 25: Healthfest 2019
Take this opportunity to come together with the community to learn about health, wellness, and enjoy some fun and educational activities.
More Events